Remember to keep your children and pets out of hot cars this summer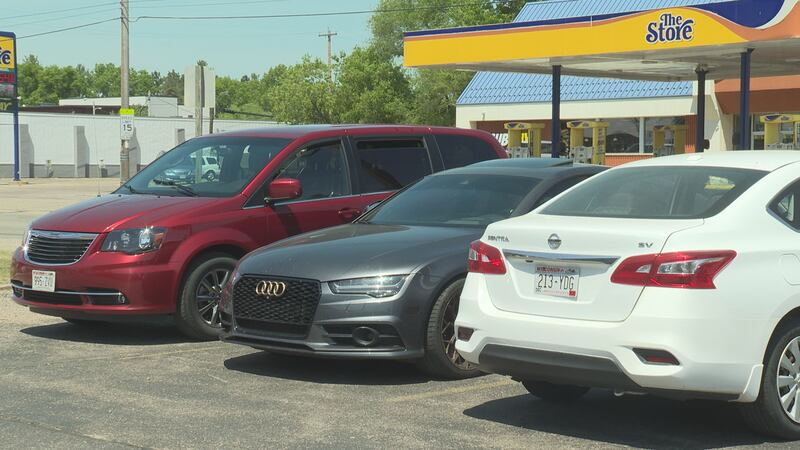 Published: May. 30, 2023 at 4:59 PM CDT
STEVENS POINT, Wis. (WSAW) - Heatstroke is the leading cause of non-crash vehicle-related deaths for children, and every year hundreds of pets die from heat exhaustion.
With this week's temperatures expected to be in the mid to upper 80s, forgetting something or someone in your vehicle can be very dangerous.
On average, 38 children die every year from heatstroke. In the last two years, 55 children have died. Experts say most of these deaths are preventable and happen because of distractions or changes in routines.
"Maybe they are in a different routine. Newborns can make you sleep deprived," said Joanne Peotter, director, Child Safety Center in Stevens Point.
It doesn't take long for a car to heat up either.
"Within 10 minutes that car could be at dangerous heat levels," Peotter added.
Children feel the effects of heat strokes faster than adults. Their body temperature can rise three to five times faster than adults.
"If it's warm out, and it's warm for you to sit in the vehicle without it running and the windows up, then you should use your common sense and not leave a dog or a child in the vehicle for more than a minute," said Lieutenant Joseph Johnson of the Stevens Point Police Department.
If you do see a child in the car that needs help, Lt. Johnson said you can break the window if you truly believe the child is in serious danger and there is not a parent or guardian nearby.
The first step, however, is to call 911. Most of the time, they'll be able to respond within a minute or two, depending on the location. While there are ways you can help a child in a hot car, the most important thing is to prevent the situation from happening in the first place.
"What we recommend is maybe put something in the back seat. Your purse, phone, bags that you will need. So that you always check the backseat. Make it a habit to always check the backseat when you get out of your car," Peotter said.
A new law was passed in 2021 requiring automakers to install back seat alert systems in all new vehicles by 2025. Hopefully, helping people remember their children and prevent them from dying from heat stroke.
Police get more calls about pets left in cars than children. Lt. Johnson says this can be prevented by leaving your pet at home, or only leaving them in the car for under a minute on hot days, but never do it if there's a chance you will be away from your car for an extended amount of time.
Copyright 2023 WSAW. All rights reserved.