Man stops for cup of coffee, wins $1 million in lottery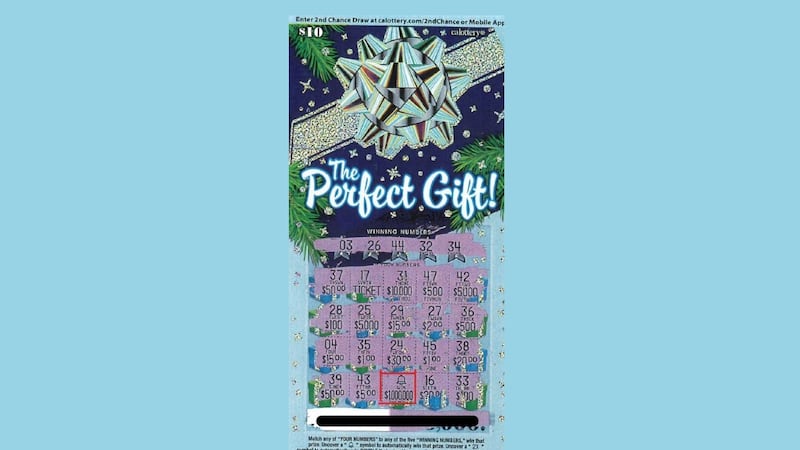 Published: May. 29, 2023 at 4:14 AM CDT
CHULA VISTA, Calif. (Gray News) - A California man walked away a millionaire after he bought a lottery ticket while grabbing a cup of coffee at a minimart.
Nabi Hasani says something prompted him to buy a $10 "The Perfect Gift" Scratchers ticket when he stopped at a Chula Vista minimart to grab a cup of coffee, according to a California Lottery press release.
He couldn't believe his eyes when he ended up winning the top prize of $1 million.
"What a surprise," he told lottery officials. "It was just a random pick."
Hasani had 20 chances on the ticket to try to uncover a box showing a bell. With only three squares left to uncover, he scratched box No. 17 and became a millionaire, according to the press release.
"I asked the cashier if it was true that I won," Hasani told lottery officials. "I still went home and showed my children and asked them to confirm it, too."
Money from the California Lottery goes toward public education. Hasani said it was "the best thing" to know he was helping schools and children.
Copyright 2023 Gray Media Group, Inc. All rights reserved.