Memorial Day events and ceremonies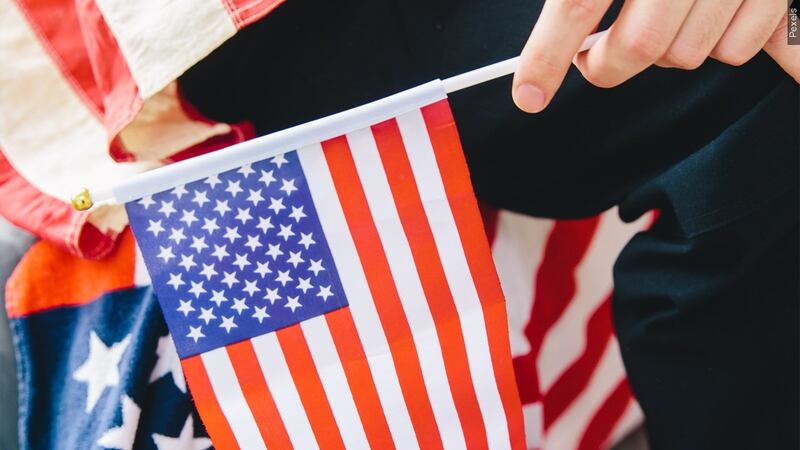 Published: May. 25, 2023 at 2:38 PM CDT
(WSAW) - Several communities will hold public memorial events for Memorial Day.
ANTIGO
A Memorial Day Parade will begin at 9 a.m. on Memorial Day from Bay Eastview nursing home to the courthouse. At 10 a.m., a ceremony will at place at the courthouse. The guest speaker is Congressman Tom Tiffany at 10:40 a.m. Earlier in the morning, a remembrance will begin at 8 am at the Hudson Street Bridge to honor those that died at sea.
ELCHO
In the northern portions of Langlade County, a handful of short cemetery services will start the day, with Enterprise Cemetery hosting the first at 8 a.m., followed by Star Neva at 8:15. Saint Wenceslaus in Neva and the Jennings Cemetery host 8:30 a.m. programs, with Kempster and the Pearson cemetery getting their events underway at 9 a.m.The various groups will gather at the Upham Town Hall for a parade through Summit Lake at 10 a.m., followed by a Lakeside Cemetery program at 10:30. The day concludes with a parade in Elcho, beginning at the United Church of Christ church at 11:30 a.m. and the Elcho cemetery program at noon.
JUMP RIVER
The Jump River Community Center will serve a Memorial Day Dinner on Memorial Day at W14751 River Street from 11 a.m. - 1 p.m. Dine in or carry out. Menu includes chicken, polish sausage w/sauerkraut, potatoes and dessert. Dine-In or Carry-Out$13 adults, $7 kids (6-10), 5 and under free.
MERRILL
The Merrill VFW Post 1638 and other local organizations will be honoring Memorial Day starting at 10:30 a.m, with the Merrill City Band, followed by the Memorial Day Ceremony at 11 a.m. The ceremony will be at the St Francis Cemetery, Veteran's Section- South Thielman St.
NEILLSVILLE
The Highground will host an observance of Memorial Day beginning at 10 a.m. A recording of over 2,000 Wisconsin men and women who have given their lives in service to our country will be heard throughout the Park. The Liberty Bell will ring at 3 p.m. for the National Moment of Remembrance, marking the beginning of the Memorial Day Ceremony.
STRATFORD
A Memorial Day Service will be held at 9:30 a.m. The parade line-up is at Stratford High School. The parade begins at 9:45 a.m. to Klemme Park. Service to be held at Klemme Park at 10 a.m. with guest speaker, Eileen Conlan, a 24-year Air Force Veteran.
TOMAHAWK
Ceremonies on Memorial Day include: Veterans' Memorial Park (North 4 St & River Ave) at 10 a.m.; Greenwood Cemetery at 10:45 a.m.; Calvary Cemetery at 11:15 a.m.; and Oak Hill Cemetery, Town of Skanawan at 11:45 a.m.
WAUSAU
The annual Wausau Memorial Day parade will be held Saturday, May 27. The parade will start at 10:45 am at Trinity Lutheran Church on Stewart Avenue and end up at the Opportunity, Inc. building on River Drive. Following the parade, there will be a ceremony at the Opportunity, Inc. building. Bob Weller, Commander of the Wausau American Legion Post 10, will be the Master of Ceremonies and the guest speakers will be Mayor Katie Rosenberg and Army Captain Phil Southworth. The event will also include an exercise of the Military Rites and Taps.
On Memorial Day, a ceremony will be held at Restlawn Cemetery. It's located at the corner of N. 6th Street and Evergreen Road on Wausau's northeast side. The ceremony will start at 11 a.m. The program features American Legion Dudley Post 10, guest speaker Mike Thompson, and patriotic bagpipe music by Travis Niewolny.
Copyright 2023 WSAW. All rights reserved.