Officials: Victim killed in fiery crash during police pursuit identified as missing 14-year-old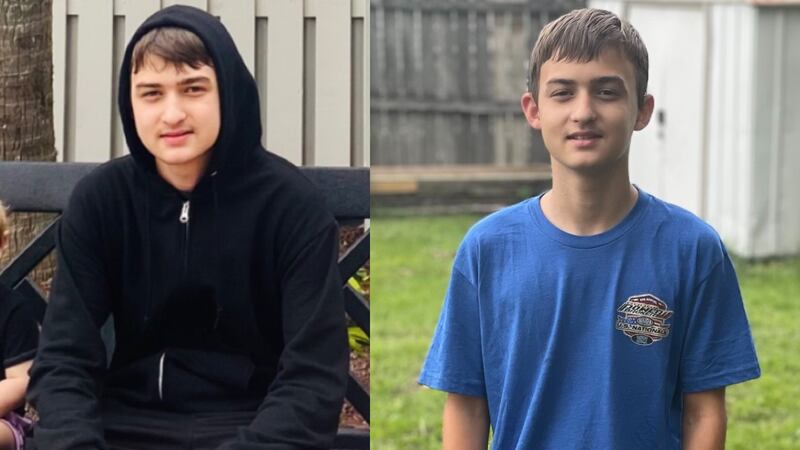 Published: May. 4, 2023 at 4:34 PM CDT
DEKALB COUNTY, Ind. (WPTA/Gray News) - A teen who was killed in a police pursuit in April has been identified as a missing 14-year-old boy, according to Indiana officials.
WPTA reports the Steuben County Coroner's Office identified the teen killed in the April 19 pursuit as Jaden Bowman.
Authorities said Jaden was reported missing by his parents earlier that evening.
Around 11 p.m. on April 19, police said they spotted a suspicious vehicle that drove away as officers approached the car. They said the vehicle committed multiple traffic violations as it drove off.
Police said they tried to stop the driver a short distance away, but the vehicle tried to escape and led them on a pursuit. The pursuit reportedly reached up to speeds of 90 mph and eventually ended at an intersection when the vehicle went off-road and struck a tree before bursting into flames.
Officers said they were unable to rescue the driver due to "extreme heat." Officials said they later learned the vehicle had recently been stolen.
The death investigation was handed to the Steuben County Coroner's Office, which used DNA to identify the body on May 3.
Waterloo Town Marshal Jay Oberholtzer said the coroner identified the body as belonging to 14-year-old Jaden.
WPTA interviewed Jaden's mother, Marissa Fairchild, on April 27. She told them she had spent every day since April 20 searching for her son and that he was acting "a little funny" the evening of his disappearance. The next morning, she said she did not find him in bed.
Fairchild said she believed Jaden had gone to school that day and that it wasn't until later when his school called her that she knew something was wrong. Fairchild said she then reported him missing to police.
Authorities said the Steuben County Sheriff's Office was requested to review the actions of the pursuing officer to "determine if there were any violations of policy or state law."
That investigation is still pending.
Copyright 2023 WPTA via Gray Media Group, Inc. All rights reserved.