Potentially deadly 'Candida Auris' fungal infection spreading across U.S.
Medical experts say it is almost exclusively confined to hospital environments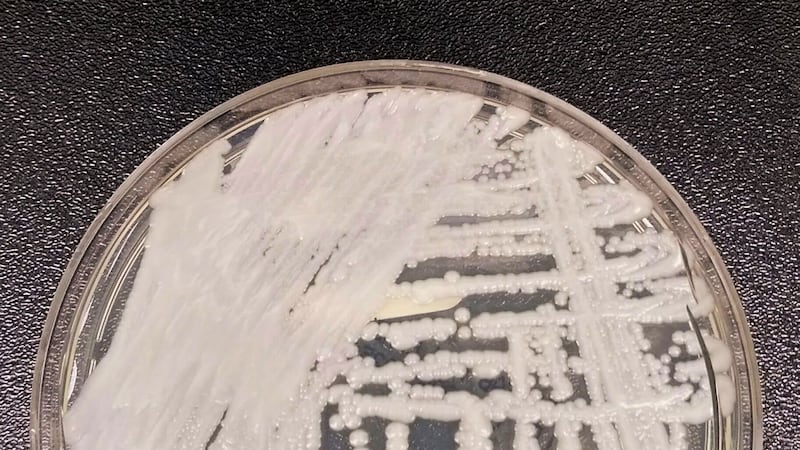 Published: Mar. 28, 2023 at 5:08 PM CDT
GREEN BAY, Wis. (WBAY) - The CDC is monitoring the rise of fungal infection Candida Auris, which can be potentially deadly. It's been detected in more than half of the U.S. states, including Wisconsin.
It was first discovered in Japan in 2009, and the first U.S. case was identified in 2016. Now, we're seeing a significant surge of the infection, which the CDC is calling an 'urgent threat.'
Medical experts say it's resistant to two of the three available treatments; work is being done on more options. While Candida Auris can be deadly, doctors say it is almost exclusively confined to health care environments.
"There aren't symptoms specific to this fungus. Patients may develop a fever, but nothing symptom-wise says 'you're infected with this fungus'," said Dr. David Andes from UW Health.
The impact of the virus varies from patient to patient. Candida Aurus is spread through direct contact and surfaces.
"Usually this not only likes to stick to skin in the hospital environments, but also to medical devices, so I would say that's the main route we see patients getting infected. So, they're not outside of the hospital for example," said Dr. Andes.
Those in hospitals and long-term care facilities are at the greatest risk, especially those with invasive devices like catheters. Additionally, those with auto-immune issues in these facilities also have a greater risk.
"It's not something the general public needs to be worried about," said Dr. Andes. "It's something health care providers need to be aware of so that if they do have a patient, they can identify that patient, identify the best therapy and institute isolation practices that would prevent it from spreading in the hospital."
Dr. Andes also wants to emphasize hospitals and nursing homes are safe to visit, and medical professionals are aware of the infection.
Copyright 2023 WBAY. All rights reserved.