Senators Baldwin, Johnson introduce CURD Act to support Wisconsin dairy industry and provide clarity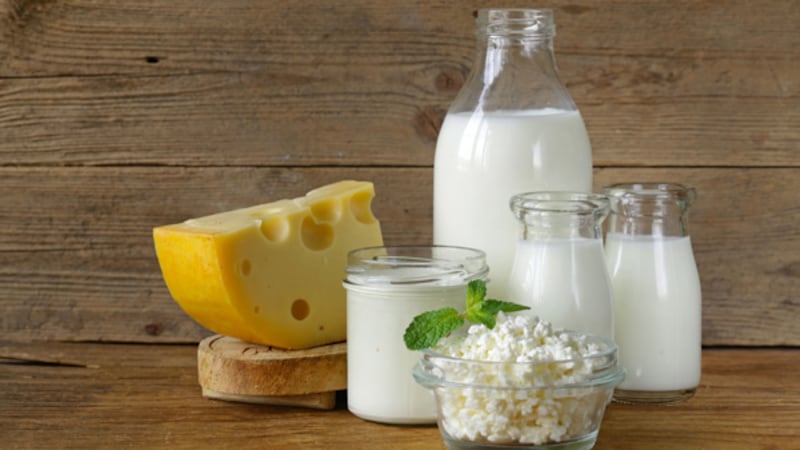 Published: Mar. 27, 2023 at 6:31 PM CDT
MADISON, Wis. (WSAW) - U.S. Senator Tammy Baldwin (D-WI) joined Senators Ron Johnson (R-WI) and Ron Wyden (D-OR) on Monday to introduce the Codifying Useful Regulatory Definitions Act, bipartisan legislation to help better inform consumers on cheese purchasing decisions and provide clarity for Wisconsin's dairy industry.
Under the CURD Act, "natural cheese" would be defined as cheese that is produced from animal milk or other dairy ingredients and is produced in accordance with established cheese-making practices.
"Wisconsin's dairy farmers and cheesemakers work hard to produce high-quality cheese products that are known across the globe and move our Made in Wisconsin economy forward," said Sen. Baldwin. "This legislation honors their celebrated products and makes sure consumers know what products on the shelf meet the definition of 'natural cheese' and what do not."
"Wisconsin is known for its cheese, in all its forms and varieties," Senator Johnson said. "Codifying the definition of 'natural cheese' will allow consumers the necessary information to make informed decisions when purchasing and enjoying the great products of our state."
Cheesemakers have long used the term "natural cheese" to distinguish products that use basic ingredients and are made directly from milk compared to processed cheeses that incorporate extra steps.
"The dairy processing industry has used the term 'natural cheese' for decades to help differentiate cheese made with fresh milk and dairy ingredients from pasteurized processed cheese," said John Umhoefer, Wisconsin Cheese Makers Association executive director.
Sen. Baldwin recently led the introduction of bipartisan legislation to combat the unfair practice of mislabeling non-dairy products using dairy names, the Defending Against Imitations and Replacements of Yogurt, milk, and cheese to Promote Regular Intake of Dairy Everyday Act, also known as the DAIRY PRIDE Act of 2023. The legislation followed the FDA's proposed guidance allowing nut, oat, soy, and other non-dairy products to use the name "milk."
Copyright 2023 WSAW. All rights reserved.