Mid-State, partners to be awarded nearly $5M for health care training grant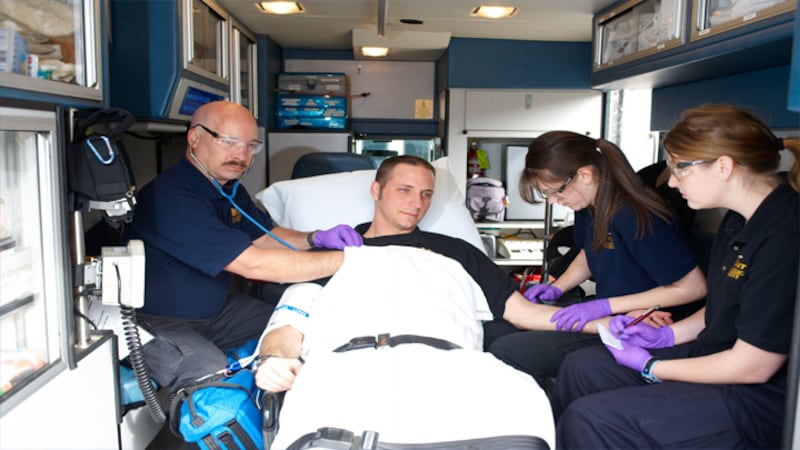 Published: Mar. 27, 2023 at 2:46 PM CDT
WISCONSIN RAPIDS, Wis. (WSAW) - Mid-State Technical College was among four partnering technical colleges recently awarded a $4.9 million Strengthening Community College Training grant by the U.S. Department of Labor.
Mid-State's total share of the award will be about $1 million. The award is one of 15 grants totaling $50 million to help 15 community colleges in 14 states improve equitable access to training for good-paying jobs.
Joining with Mid-State in the consortium were Chippewa Valley Technical College, Northwood Technical College, and Western Technical College. The partners also worked with area workforce development boards, employers, and school districts to develop the four-year project, which aims to improve access to healthcare training for rural, underserved populations.
"Addressing the demand for health care workers, especially in rural areas, was a driving goal of this project," said Dr. Bobbi Damrow, Mid-State's vice president of Workforce Development & Community Relations. "Mid-State's focus will be on providing opportunities for underserved populations in our district."
Damrow added, "One example supported by this grant is the collaboration of health care faculty throughout the region to publish an open educational resource medical terminology textbook for students, which will reduce the cost of training for a new career."
Mid-State Director of Development Micki Dirks-Luebbe shared that other key grant activities for Mid-State will include developing a high-school healthcare academy with rural high schools in the district, hiring a CNA instructor, and launching a community care paramedic program, which is a high-demand career, especially in rural communities.
"This project demonstrates the strong collaboration within the Wisconsin Technical College System to pursue timely and necessary solutions to workforce challenges," said Dr. Shelly Mondeik, Mid-State president. "It also shows Mid-State's commitment to the district we serve, including our rural communities and underserved populations, through opportunities that will support economic mobility for individuals interested in a career in health care."
For more information on the grant and the full U.S. Department of Labor report along with grant recipients, click here.
Copyright 2023 WSAW. All rights reserved.