First Alert Weather: More winter to go in the week ahead
Spring might be only a day away, but warmer weather is still off in the distant future.
Published: Mar. 19, 2023 at 6:27 AM CDT
|
Updated: Mar. 19, 2023 at 3:15 PM CDT
WAUSAU, Wis. (WSAW) - Winter might be almost over on the calendar, but the chilly weather is far from done in the Badger State. Starting out with a starlit sky Sunday evening, but clouds increasing overnight. Clouds are on tap for the early part of the work week with a risk of rain/snow showers Tuesday afternoon and night, into Wednesday morning. Additional chances of snow or snow showers are possible later in the week.
Clear Sunday evening, then some clouds working in overnight. Lows in the mid to upper 10s. Monday is mostly cloudy, although a little milder. Highs in the upper 30s.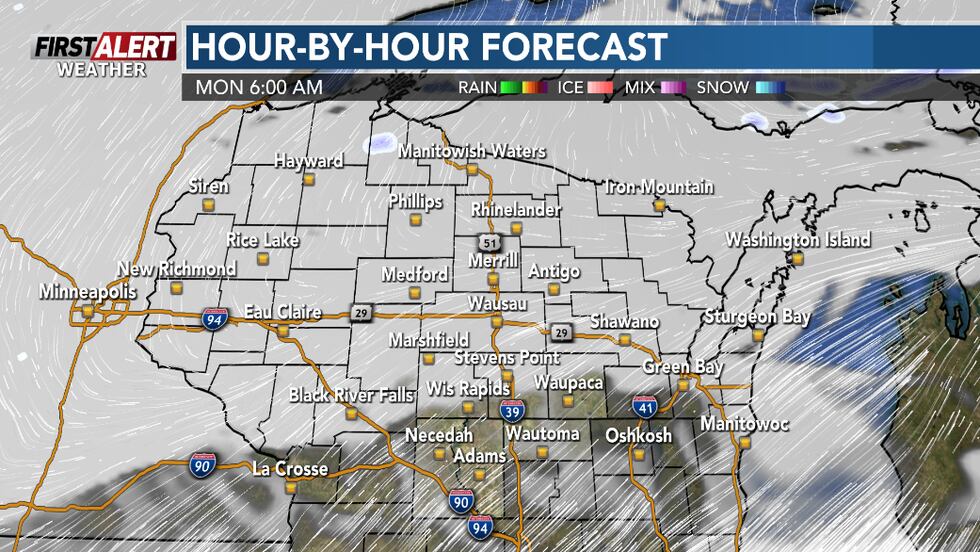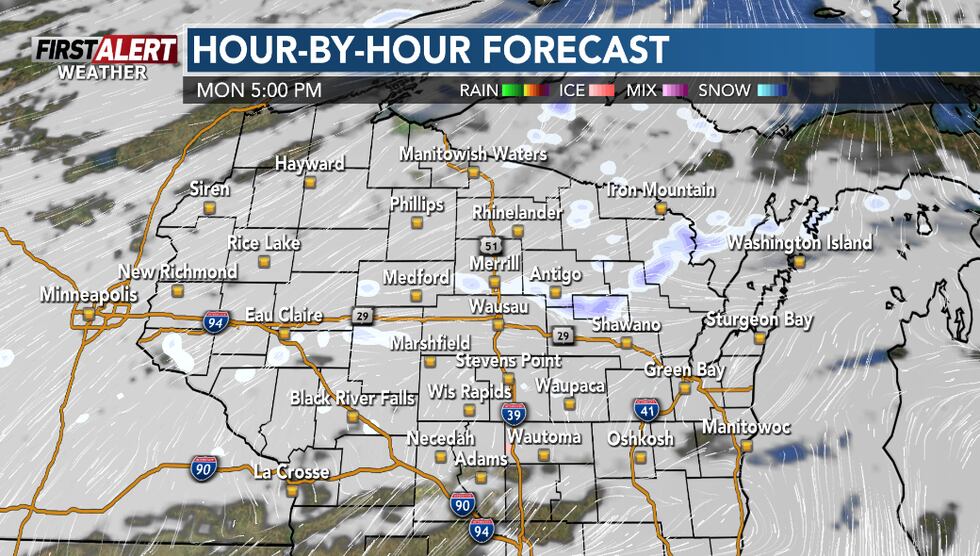 Clouds sticking around on Tuesday with a warm front lifting north through the Badger State as the day goes on. Snow showers are possible during the afternoon into the early evening, especially near and north of Highway 29. Highs on Tuesday are in the mid 30s. Snow or snow showers are then expected Tuesday night into Wednesday morning in the northern half of the area (roughly from Highway 29 on north), while mild enough for rain showers to the south Tuesday night into the morning on Wednesday. Snowfall will be minor with 1-3″ possible from Highway 64 north Tuesday night into Wednesday morning, while a coating to 1″ south to around Highway 10. Some slippery stretches are anticipated for the early Wednesday morning commute. The precipitation should wind down by midday, otherwise considerable cloudiness. Highs in the low to mid 40s.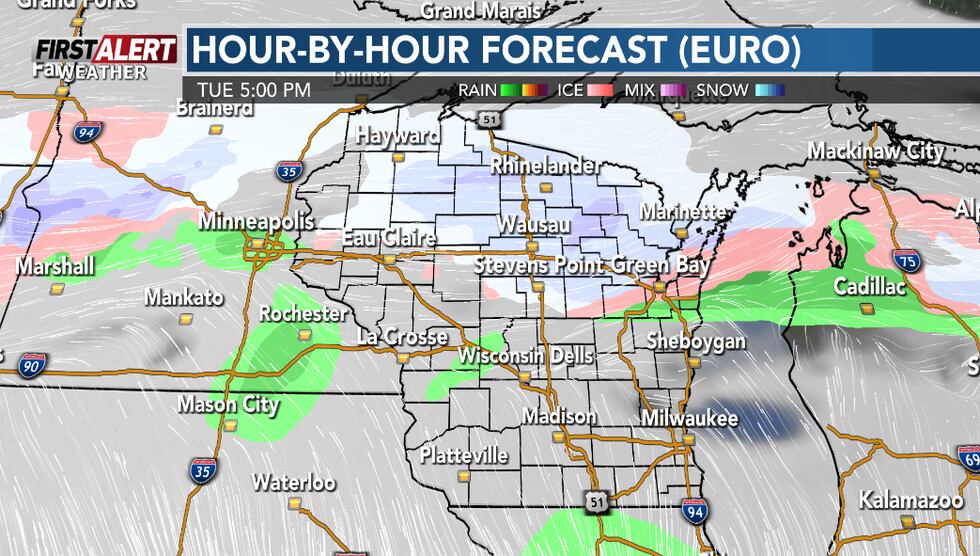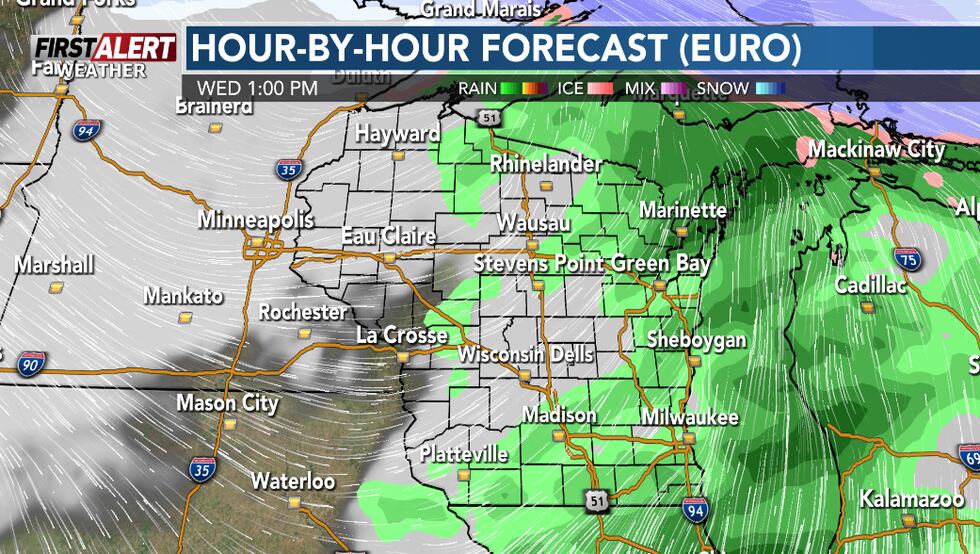 The next storm system rolling across the Midwest is forecast to take a more southerly route for Thursday. There is a chance of snow or a wintry mix in the southern parts of the area during the morning into the early afternoon. Otherwise mainly cloudy with highs in the mid to upper 30s.
A fair amount of sunshine Friday and to start next weekend on Saturday. Highs in the low 40s. Clouds make a return on Sunday with a chance of snow late in the day or at night. Highs around 40.
Copyright 2023 WSAW. All rights reserved.