Marquette wins first Big East Tournament title
The Golden Eagles blew past two-seed Xavier to claim the tournament and regular season crown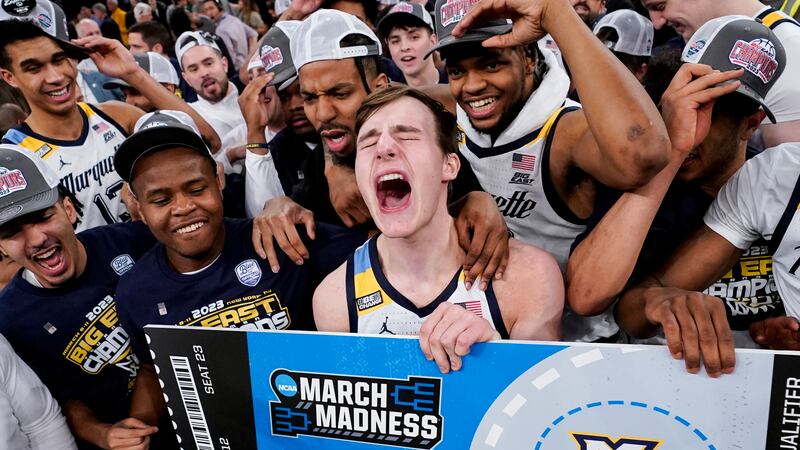 Published: Mar. 11, 2023 at 7:38 PM CST
NEW YORK CITY. (WSAW) - The Marquette Golden Eagles made history Saturday by claiming their first-ever Big East Tournament title, besting Xavier in the conference championship game 65-51 at Maidson Square Garden. In winning the title, the Golden Eagles have now won the regular season and tournament titles for the first time in Big East play.
The Golden Eagles won by their largest margin throughout the tournament, as their previous two games were each decided by a point. Tyler Kolek led the Golden Eagles in points with 20 on 9-17 shooting. The Marquette defense stepped up big as well, forcing 13 Xavier tournaments as opposed to only four of their own.
Marquette claims a conference tournament crown for only the second time in program history by winning the tournament. The Golden Eagles won the Conference USA Tournament back in 1997.
Already ranked the number six team in the nation, Marquette has an automatic bid for the NCAA Tournament, beginning next week. They'll find out their seed for the tournament Sunday evening.
Copyright 2023 WSAW. All rights reserved.