Struggling owner reunited with dog found at Burger King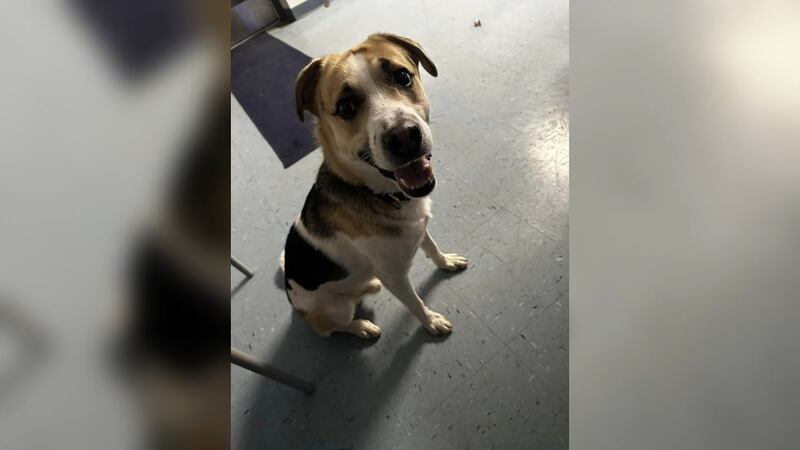 Published: Mar. 6, 2023 at 3:16 AM CST
|
Updated: Mar. 7, 2023 at 4:53 AM CST
MONEE, Ill. (Gray News) - An Illinois animal shelter says a dog owner has been reunited with her beloved pet about a week after he was found tied up outside a Burger King.
A 4-year-old dog named King was found tied up outside a Burger King in Monee, Illinois, according to the South Suburban Humane Society. He had a note attached to his collar that police said "broke our hearts."
"Hi, I'm King. I'm a good boy. Love to hug and kiss," the note read.
Police put out a Facebook post last Monday saying that King had been found, and they were looking for his owner.
King's owner went in to the animal shelter last Tuesday to explain her situation, according to the shelter. After a major medical event, she moved in with her family as she tried to get back on her feet. She said one of her family members abandoned King, devastating her.
Police and staff at the animal shelter decided to try to keep King with his owner "because the love between them was very evident," according to police.
A shelter staff member offered to foster King for a month, as his owner tried to find a new home, where she could be reunited with her dog.
The animal shelter announced Monday that King's owner was able to find a new, temporary living arrangement, and she could bring her dog along. The two were soon reunited.
"Every single day, every one of us has a choice to choose empathy and kindness," wrote the animal shelter on Facebook.
A GoFundMe set up to help King's owner has raised more than $5,500 of a $3000 goal.
Copyright 2023 Gray Media Group, Inc. All rights reserved.