One-on-one with Brigadier General David May on the Lake Huron incident
Fighter jets from Madison shot down an unidentified object flying over Lake Huron
Published: Feb. 19, 2023 at 11:39 AM CST
MADISON, Wis. (WMTV) - A week ago on Sunday, February 12th, fighter jets took off from Madison on a very high-profile mission. Brigadier General David May of the Wisconsin Air National Guard received a rather odd request from the North American Aerospace Defense Command or NORAD.
"We were able to take the call on Sunday from the direction of NORAD to launch and we were able to accomplish that mission," said Gen. May.
That mission came from President Joe Biden himself: he ordered fighters jets to shoot down an unidentified flying object over Lake Huron.
General May declined to provide specifics of the mission.
"We were able to successfully respond to that. We are super proud of everyone involved. There were a number of peopled directly supporting the flight crew and of course the preparation of the aircraft, the security of the base, the communications, there's a lot to goes into generating a flight mission like that and like I said, I'm very proud of everyone involved," he said.
The jets that took off from Truax Field in Madison were not from the 115th Fighter Wing. They were from the 148th Fighter Wing based in Duluth, Minnesota.
"We have a long and very good relationship with the 148th and the Minnesota Air National Guard so that made everything all the more easier," said Gen. May.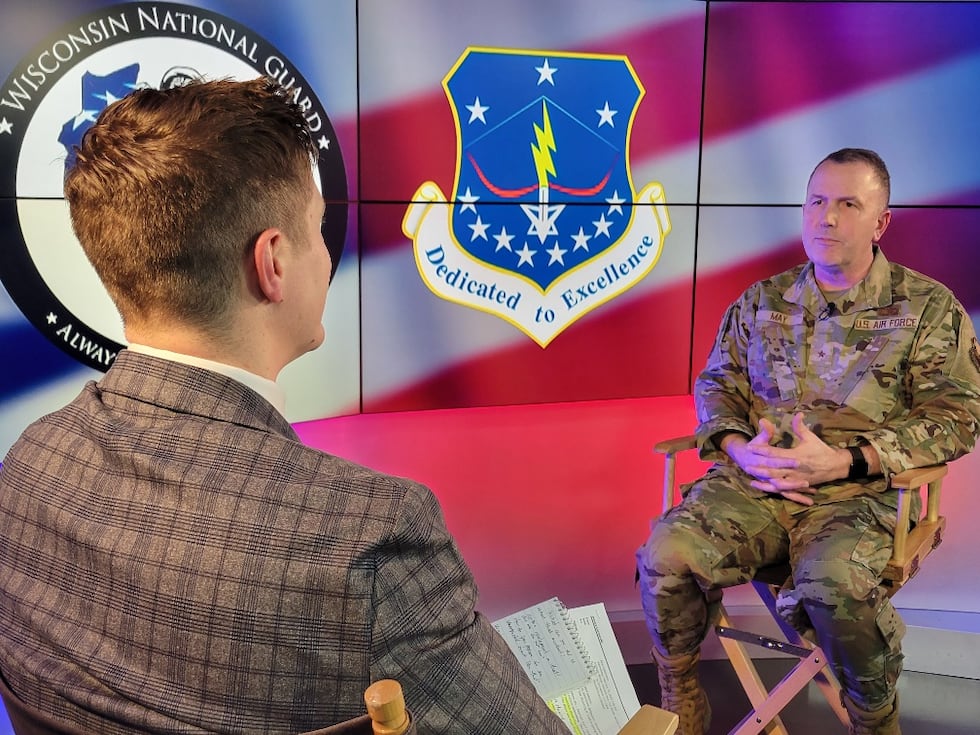 The 115th is currently in transition, upgrading their squadron from the F-16 to the souped up F-35. Those new jets should arrive in the Spring.
"Our F-16s departed last October. And in the meantime, other aircraft will be at our base," said Gen. May.
The orders General May received on that day were out of the blue, but not completely unexpected
"At some point, the unexpected becomes not all that shocking," he said. "The longer you do this, there are a lot of bingo cards out there that have irrelevant things on that because the last few years have been full of crazy world events and things we couldn't predict,"
It's still unclear what the object was but President Biden has said it wasn't likely a spying device from another country. Either way, General May says the Wisconsin Air National Guard answered the call of duty.
"It's the mission of every guard unit to be always training as we say generating readiness to be prepared for a call like this," he said.
Click here to download the NBC15 News app or our NBC15 First Alert weather app.
Copyright 2023 WMTV. All rights reserved.