Uh-oh! World's largest puzzle is missing one piece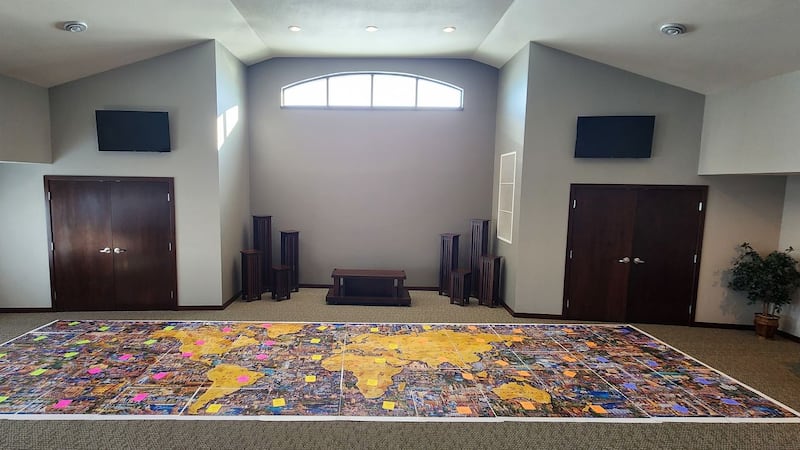 Published: Feb. 13, 2023 at 11:19 AM CST
REEDSBURG, Wis. (WMTV/Gray News) – The world's largest puzzle is almost complete, but organizers say it's missing one piece.
The puzzle was put together during a community event at Grasse Funeral Home in Wisconsin and includes 60,000 pieces – minus the one missing piece.
"I wanted to get the community involved," Grasse Funeral Home and Cremation Service organizer Nina Grasse said, adding the goal was to meet new people in a fun way.
The puzzle includes pictures of special landmarks from around the world.
According to the puzzle's creator, Dowdle, the puzzle is 8 feet tall and 29 feet long, making it the world's largest commercially available jigsaw puzzle.
It's made up of 60, 1,000-piece puzzles that can be brought together to make one large picture.
After the issue was discovered, a worker at the funeral home said they were being sent another copy of the puzzle that had a piece missing, so it could be finished.
Copyright 2023 WMTV via Gray Media Group, Inc. All rights reserved.