Beginner's luck: 18-year-old wins $48M jackpot on first lottery purchase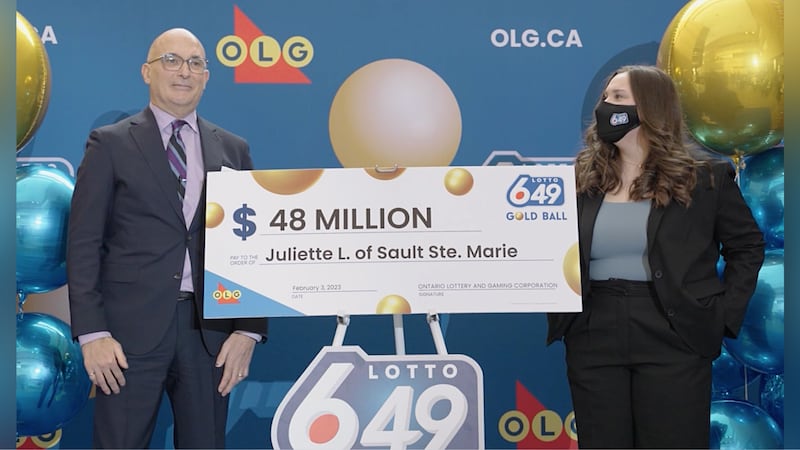 Published: Feb. 4, 2023 at 11:10 AM CST
SAULT STE. MARIE, Ontario (CNN) - Canada's newest millionaire is one for the history books.
Juliette Lamour, 18, won $48 million in the lottery last month.
Officials said she is the country's youngest person to win a jackpot that large.
Lamour also has beginner's luck. She said this was her first lottery purchase ever.
The 18-year-old received her lottery check on Friday and told the crowd her grandfather encouraged her to buy the ticket for fun.
Lamour said she learned about her huge win while working.
She said her boss told her to go home after hearing about the win, but her mother wanted her to stay and finish the work shift.
As far as Lamour's plans for the money, she said she plans to pursue her dream of going to medical school and becoming a doctor.
Copyright 2023 CNN Newsource. All rights reserved.