Family mourns death of 14-year-old bull rider thrown during first rodeo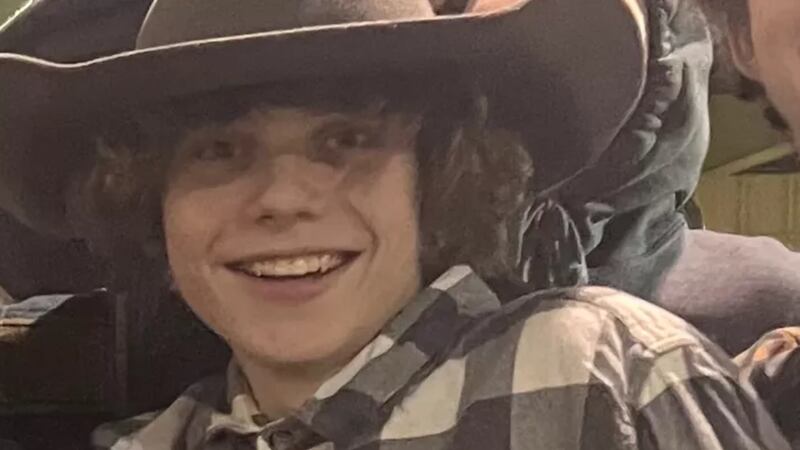 Published: Jan. 31, 2023 at 6:58 PM CST
KING, N.C. (Gray News) – A family in North Carolina is mourning the death of a young bull rider after he was thrown from a bull during a rodeo.
The family of 14-year-old Denim Bradshaw said he died Saturday while participating in the Rafter K. Rodeo Winter Series in King, North Carolina.
The rodeo company announced Denim's death in a social media post and expressed gratitude for the first responders on the scene.
"Our sport is truly a family and we are so thankful for everyone that was there to help," the post said. "We are thankful for our on site EMT's, paramedics and law enforcement that work so hard to care for the cowboys. "
Denim's family set up a GoFundMe to help pay for his funeral arrangements.
In a post made with the fundraiser, the family described Denim as "a son, a brother, a cousin, an uncle, and a friend to all who were lucky enough to know him." They also said the 14-year-old quickly became a big fan of bull riding.
"Denim adventured into the world of bull riding and fell in love," the post said. "The boots, the cowboy hats, and those big belt buckles-- he loved it all. He got to ride his first bull on January 28th, and his excitement was palpable. None of us could believe that this first ride would cause his death, and we are beyond devastated."
Denim's mother, Shannon Bowman, told The Winston-Salem Journal she had never seen her son as happy as he was before he took part in the rodeo.
Denim is survived by his mother, his father, Billy Bradshaw, and three siblings.
"This is a tragic event and words cannot describe the pain felt by this loss," the statement from Rafter K. Rodeo Company said. "We ask everyone to come together and pray for his family for comfort and healing in this difficult time."
As of Tuesday, Jan. 31, the GoFundMe for Denim has raised over $19,500 with the original goal set at $15,000.
"We want to give Denim the memorial he deserves, to honor his memory, and say our last goodbyes," Denim's family said in the post. "We are trying to take comfort in knowing that he passed doing something he loved, surrounded by friends and family."
Copyright 2023 Gray Media Group, Inc. All rights reserved.