First Alert Weather: Your Election Day forecast, plus staying sunny for the week
Areas under dense fog Tuesday morning. Warmer and a tad humid Wednesday, but pleasant and dry weather sticks arounds for the week.
Published: Aug. 9, 2022 at 6:59 AM CDT
|
Updated: Aug. 9, 2022 at 5:52 PM CDT
WAUSAU, Wis. (WSAW) - Pleasant and quiet weather in store for the rest of the work week. If you plan on heading down to the polls this Election Day, the forecast features great weather. Once morning fog lifts Tuesday morning, expect sunshine to last throughout the day. Highs will be near 80. Clear skies overnight with a low near 60. A tad muggier and warmer Wednesday with highs near 80. Skies will remain sunny.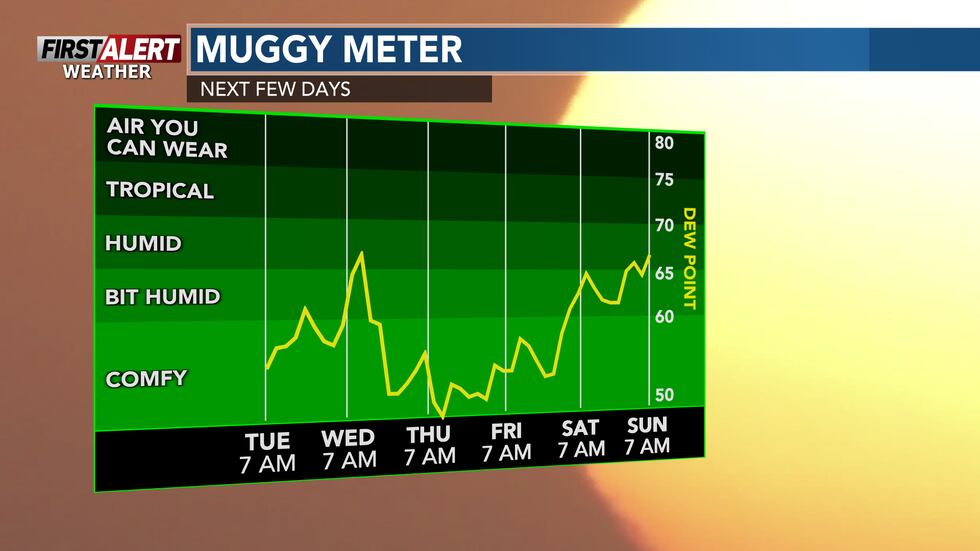 A cold front late Wednesday will help cool down temperatures again. Highs rebound back to the mid to upper 70s Thursday and Friday. Mostly sunny skies expected both days. Next weather maker expected to arrive over the weekend. Chance for showers and thunderstorms to develop Saturday and Saturday night as a surface low moves into the region.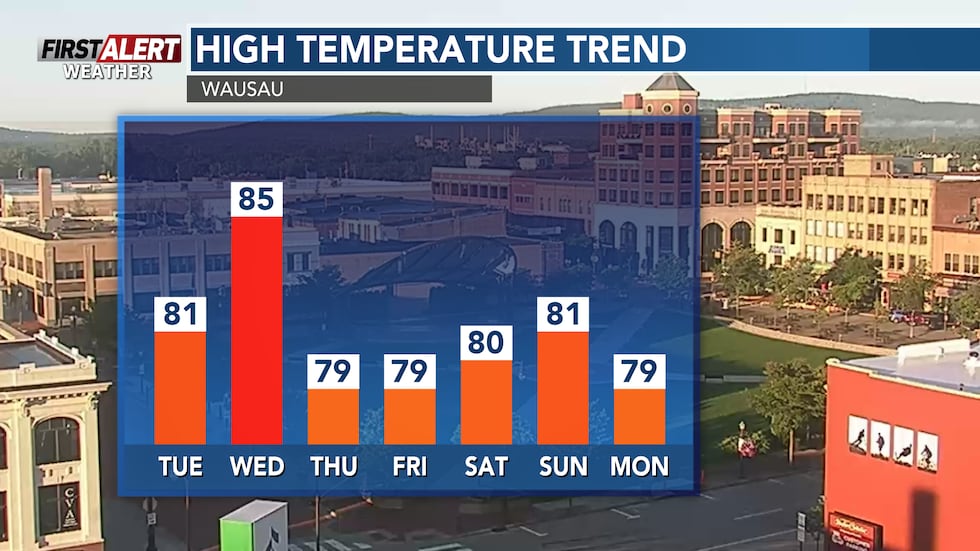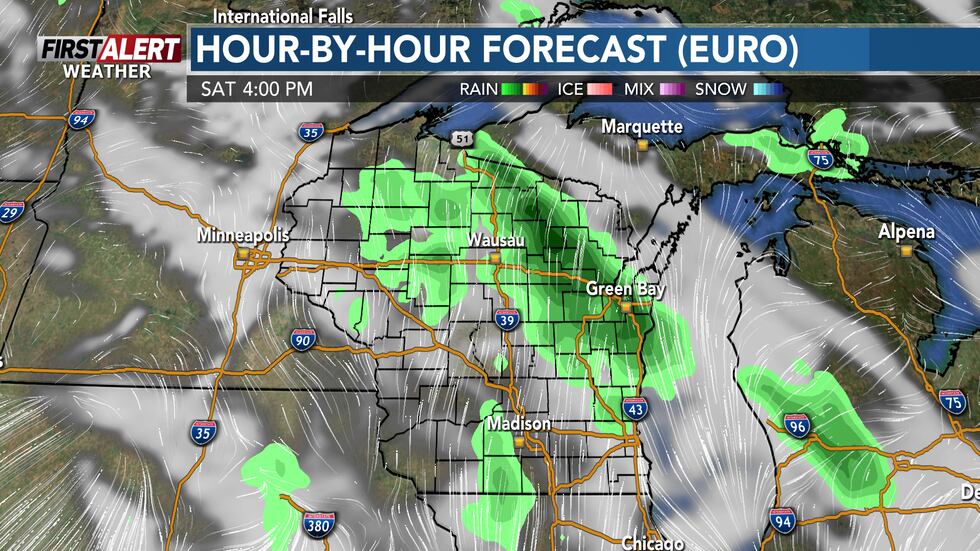 Copyright 2022 WSAW. All rights reserved.