Laurie Depies disappearance nears three-decade mark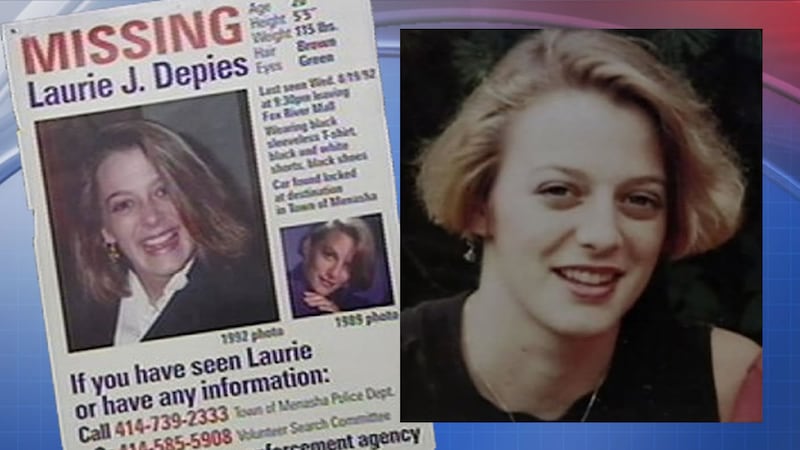 Published: Aug. 20, 2021 at 9:04 AM CDT
FOX CROSSING, Wis. (WSAW/WBAY) - Twenty-nine years have passed since Laurie Jean Depies, then age 20, vanished.
Investigators said on Aug. 19, 1992, a co-worker walked Depies to her vehicle after work at the Fox River Mall in Appleton. Her vehicle was heard coming into the parking lot of her boyfriend's apartment complex, located at 310 West Wilson Avenue in Appleton; however, Depies never entered the apartment.
Depies' boyfriend's sister and her friend searched for Depies in the parking lot but could not find her. They found her vehicle locked, with a styrofoam cup of soda on top of it. Foul play is suspected in Depies' disappearance.
In 2010, a convicted serial killer from Indiana claimed he murdered her, but no evidence was found and he was never charged.
Depies' case is an active and open investigation within the Wisconsin Department of Justice. Police say that even small details that you may think are insignificant could help solve the case.
If you remember anything about Laurie's disappearance please call 608-266-1671.
Copyright 2021 WBAY. All rights reserved.