"High risk" sex offender arrested in Fond du Lac County
Published: Mar. 9, 2021 at 2:15 PM CST
GREEN BAY, Wis. (WBAY) - UPDATE 3/15:
A "high risk" sex offender who went on the run from Green Bay is in custody.
Jail records show Roy D. Burnam, 56, is in the Fond du Lac County Jail.
Records do not indicate when he was booked into jail.
UPDATE 3/10/21 -- A multi-state search is underway for a 'high risk' sex offender who cut off his GPS monitoring bracelet and disappeared from a Green Bay home Tuesday.
Police still need help finding 56-year old Roy Burnam, convicted for child sexual assault.
We searched for details about Burnam's history and found out the man, who has no significant ties to Brown County, has violated conditions of his release in the past.
Police believe Burnam, who was court ordered to live under the supervision of DHS at a home in the 1700 block of 11th Avenue, is no where around this area by now.
"We can't confirm that, but we think he's probably left the area at this point," says Green Bay Police Lt. Matt VanEgeren.
And maybe he's even left the state.
Police say Burnam has family in Oklahoma, and his prior child sexual assault case that landed him in prison in the first place, originated in Waukesha County, in southern Wisconsin.
Green Bay Police are working with federal officials, plus checking local hotels and cab companies, and looking for anyone who may have seen him walk off, likely in the dark of night.
"We'd gotten a call around 1:50 in the morning. Officers were sent there for a tampering alert on his GPS," says VanEgeren.
Burnam wasn't there.
Later that morning, DHS called VanEgeren for help searching.
"With his convictions, it's concerning. Sex offenses... his victims were children," says VanEgeren. "He did not own a vehicle, and as far as we know, he didn't have access to a vehicle. He had a bicycle, but that was still there. The roommate had mentioned to us that he had $5,000 cash when he left."
Burnam was originally placed in the 11th Avenue home in 2018, after a judge ordered he be released from a state treatment facility for sex offenders, but his cases go back decades.
Burnam was convicted in Waukesha County in 1998, ordered to spend 12 years in prison for third degree sexual assault of a child and enticing a child into a vehicle, building or room, according to state court records.
Police say he was also convicted in Oklahoma in 1996 for lewd molestation.
The courts ordered Burnam be committed to Wisconsin's treatment facility for sex offenders in 2011.
He was denied release several times, then eventually granted it in 2017, but court records show finding a home for him in the county where the crime occurred was difficult, so they searched statewide and locked in on the Green Bay home.
All this happened just before a law change made placement in other counties much more difficult.
Burnam moved into the home in Green Bay in 2018.
We uncovered court records showing he violated rules in 2019, but no details about the violation are given.
Burnam was taken to the Brown County Jail for a few months at that point, but eventually placed back at the home on 11th Avenue later in 2020.
He had been there until his escape March 9th.
"We consider him high risk, a dangerous person. Now that he's cut off his bracelet and he's on the run, he knows when he's caught, he's going to be going back to prison," explains VanEgeren.
Anyone with information is asked to call police or Crime Stoppers.
ORIGINAL ARTICLE 3/9/21:
Police are asking for your help in finding a man who cut off is GPS monitoring device and is a high risk registered sex offender.
According to Green Bay Police, Roy Burnam cut off his monitoring device on Tuesday, March 9, and left his home, located at 1735 11th Avenue in Green Bay.
The state's online sex offender registry lists Burnam as a 56-year-old man, with brown eyes and brown hair. He is described as being 6′0 and 183 pounds.
His registration began on January 22 of 1998, and the online registry says he was convicted in Waukesha County in 1998 of Child Enticement, and in 2012 of Sexually violent Person Commitment.
Meanwhile, he was convicted in December of 1996 in Oklahoma for Lewd Molestation.
Police say Burnam should be considered dangerous, and if you see him, to call 911 immediately.
If you know where Burnam may be, you're asked to call Green Bay Police at 920-448-3208.
Anyone wanting to remain anonymous with tips can call Crime Stoppers at 920-432-7867, or submit a tip by CLICKING HERE.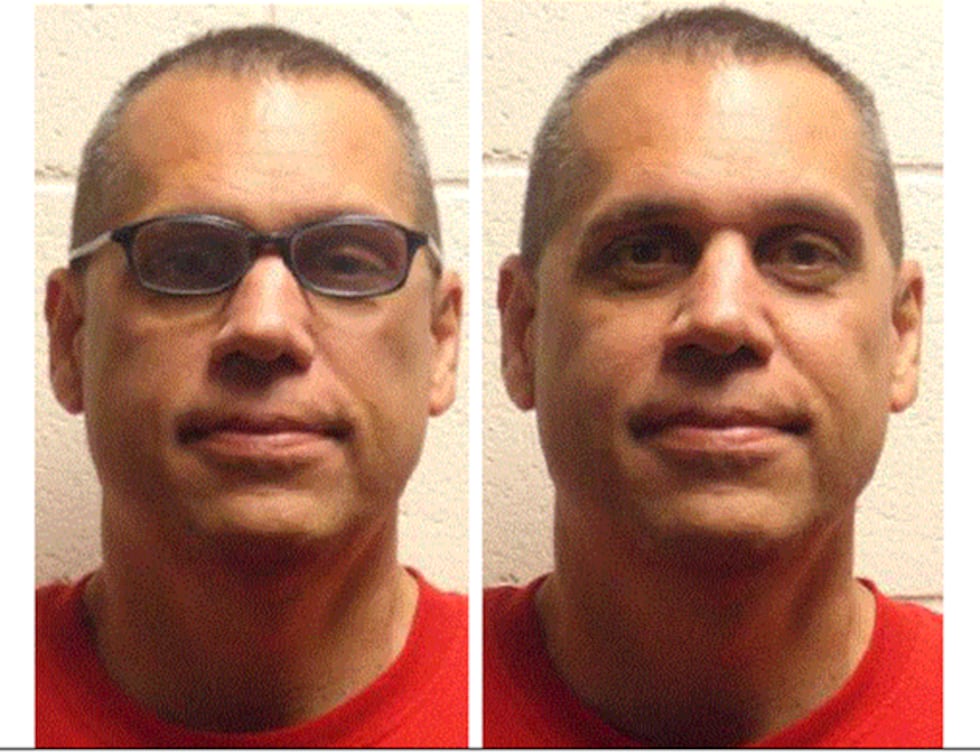 Copyright 2021 WBAY. All rights reserved.