2021 to be a busy wedding year, Madison couple shares planning difficulties
Wedding venues and vendors already booked up for popular dates, couples face difficult decisions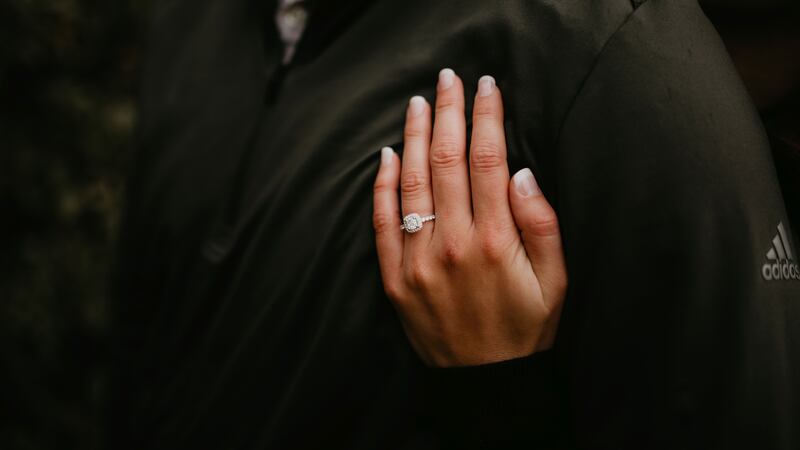 Published: Jan. 1, 2021 at 5:13 PM CST
MADISON, Wis. (WMTV) - This new year is set to be a busy one for wedding venues and vendors, after a year full of cancellations. For many couples, that's making planning their dream day a headache.
That's the case for soon-to-be husband and wife, Kailey Huba and Cody Biedrzycki. The Madison couple has been together for 5 years and got engaged just before Christmas in 2019.
"I bought a couple dozen roses and I put them in front of the tree and I waited patiently for her to come downstairs," says Cody. "So patiently that he had to send the dog in to wake me up, because I was not waking up," added Kailey with a laugh.
They planned a destination wedding in Barbados for February of 2021. "And then COVID happened," says Kailey.
As the coronavirus pandemic unfolded, they realized their plan was no longer realistic. "It started with a full head of steam and then everything kind of took the wind out of our sails," says Cody.
Little did they know, their greatest challenges would begin after they opted to change their location to Wisconsin and their date to June 12, 2021. "Everybody gets married in the summer and now you have brides from 2020 who are now getting pushed into 2021. So, now you have double the amount of weddings that are happening," says Kailey.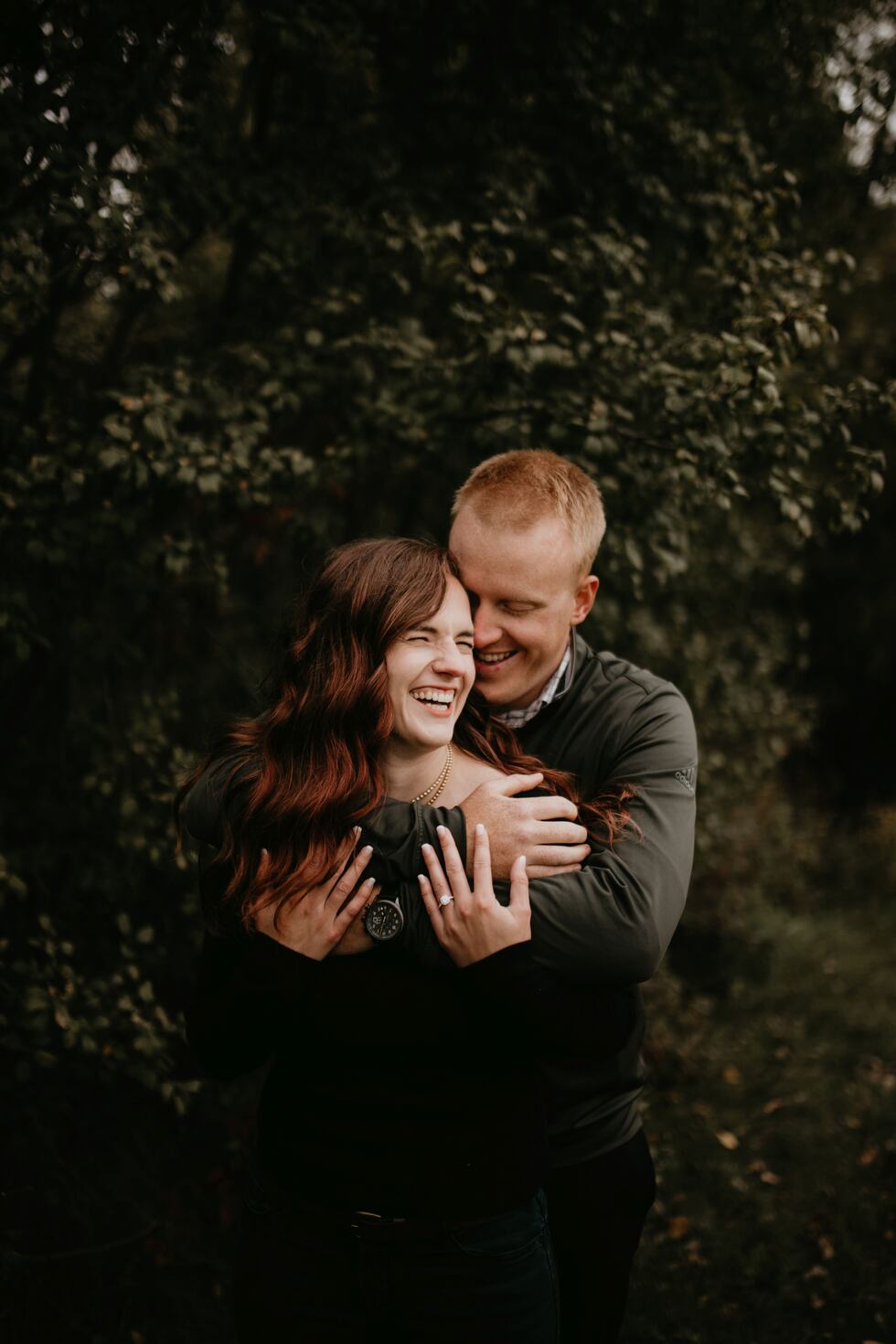 For several months they struggled to find a venue, photographer, caterer and cake that fit their date and their budget. "Once we realized how expensive venues were going to be, we approached his dad," says Kailey.
They decided the best option was to get married in Cody's father's backyard, in Burlington, WI. Even without paying for a venue, they ended up spending triple their original budget. "When it's a $600 deposit here and an $800 deposit there, it adds up very quickly," says Cody.
"There wasn't some big savings plan for these extra expenses so that was difficult conversations that were had about ok what are we actually able to afford versus like what we're spending," says Kailey.
Despite all the difficulties, they're continuing to hold out hope that their special day will go off without a hitch in this new year.
"Interested to see how the next 6 months go. Interested to see how the wedding ends up turning out. But at the end of June 12th, 2021, we're going to be married," says Cody. "We are…. in your dad's backyard," chimes in Kailey with a grin.
They also feel that things could have been a lot worse and are grateful for the silver linings the pandemic has brought them.
"There are a lot of people who have it a lot worse than we do. We are both very fortunate, we both still have our jobs and have been working this whole time. We're both healthy," says Kailey.
"The positive that it's brought is during our engagement we've spent a lot of time together and I don't think that we would have had that much time together if it wasn't for COVID," says Cody.
Their advice to any couple looking to have a wedding this year, is to start planning as soon as possible.
"I would say the biggest thing that we learned in wedding planning was that like the magazine's read for all the future brides, is plan ahead. And I really underestimated that until we started making phone calls and talking to venues," says Cody.
Megan Swederski took Kailey and Cody's engagement photos and is set to shoot their wedding in June. She's been working as a photographer in southeastern Wisconsin for 10 years and has shot weddings for the past three.
She saw a lot of cancellations or changed plans for the weddings she was scheduled to work in 2020. "I'd say maybe a quarter of my weddings changed to 2021 and then the rest kind of altered their plans. They either downsized, they changed venues," says Swederski.
Her 2021 wedding schedule booked up so fast that she's had to turn clients away. Swederski believes she's not alone in having to make that decision. "I know a lot of photographers that are extremely booked for next year," says Swederski.
Many couple's chose to have a smaller wedding, a trend she thinks will continue into the future.
"A) It's going to save you probably a lot more money and B) it's just so much more intimate. I haven't had any bride who's gone from a huge wedding to a small wedding be like I wish that wasn't the case," says Swederski.
However, some wedding venues and vendors in Dane County are still in need of business after a difficult year of losing revenue. Dana Gee is owner and publisher of Wedding Planner and Guide, a Madison-based publication. She usually hosts an annual wedding show, but was considering cancelling it due to COVID-19. Her mind changed when many of those businesses in the wedding industry asked her to consider still putting the show on, to help them make up for revenue lost in 2020.
"The pandemic has really hit hard on the wedding industry. I would say exceptionally hard in Dane County due to the stricter policies, the guidelines that they have. We've ranged anywhere from have no weddings to possibly 10 people. The couples will leave the county and they'll go to a different county, because there aren't strict rules," says Gee.
Although popular venues and vendors may be out of the question for 2021, Gee encourages couple's to look at smaller, local businesses for their wedding day needs.
"I just really would love for people to support local vendors. They've really been hit hard by this cancelling of full seasons of weddings. You know this is going on a year that we have very little to no business," says Gee.
She says if you want your nuptials in 2021, you need to plan now. Also, consider being flexible with your date, like having a mid-week ceremony instead of a Saturday. She also says many brides aren't even considering a 2021 date at this juncture and are looking straight to 2022 for their special day.
Gee's 2021 Winter Wedding Show is scheduled for January 16 & 1, 2021 at the Kalahari Convention Center, Wisconsin Dells. It runs from 11 a.m. – 4 p.m. both days, with tickets priced at $10 a person.
Copyright 2021 WMTV. All rights reserved.