Police respond after driver crashes into Belt's Soft Serve, home in Stevens Point
Witnesses say bathrooms appear badly damaged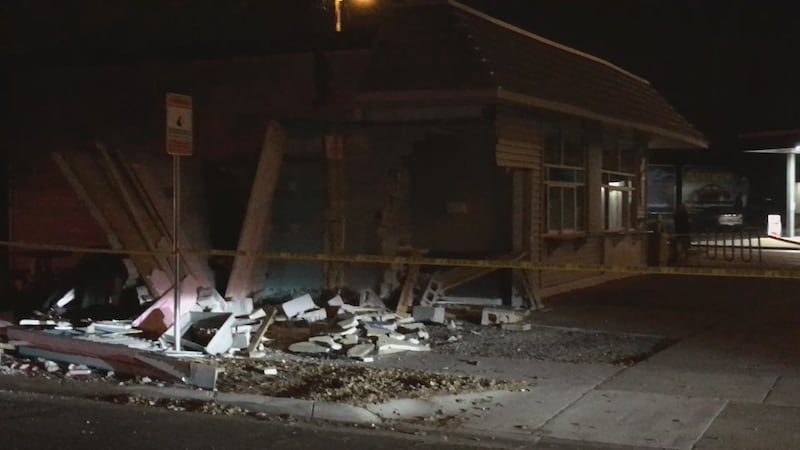 Published: Dec. 18, 2020 at 8:52 PM CST
STEVENS POINT, Wis. (WSAW) - Police are on the scene of damage at the Belt's Soft Serve off Division St. in Stevens Point.
According to a Stevens Point Police sergeant at the scene, the driver of a pickup truck drove through the intersection at Dixon St. and Division St.
The truck then hit the south corner of a business. Witnesses tell us that the building was Belt's Soft Serve. Police said the driver then crossed Church St. and hit a house and garage. Investigators say the crash caused damage to the business and the vehicles inside the garage of the home.
The owners of the home tell NewsChannel 7 they were home at the time of the crash and called 911.
Police said the driver of the pickup truck appeared to have been having a medical emergency at the time of the crash. They had minor injuries and were transported to a nearby hospital.
Drug and alcohol use is not suspected.
Copyright 2020 WSAW. All rights reserved.