Search for pilot continues after Wisconsin Air National Guard F-16 crashes in Michigan's Upper Peninsula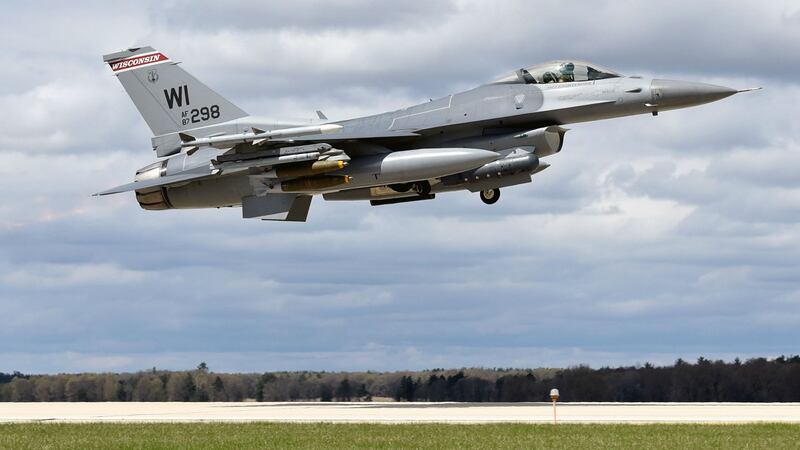 Published: Dec. 8, 2020 at 11:46 PM CST
|
Updated: Dec. 9, 2020 at 8:26 AM CST
UPPER MICHIGAN, Mich. (WMTV) - The search continues Wednesday morning for the pilot of an F-16 Fighting Falcon that crashed Tuesday night in the Upper Peninsula of Michigan.
As of 8:30 a.m. eastern time Wednesday, the 115th Fighter Wing says the search for the pilot continues and the pilot's status remain unknown at this time.
The crash happened around 8:00 p.m. ET Tuesday north of the Garden Peninsula along the Delta-Schoolcraft county line in the Hiawatha National Forest.
The 115th Fighter Wing, which is based at Truax Field in Madison, participated in a coordinated search effort with local emergency responders, the U.S. Coast Guard and other government agencies overnight. Search and rescue efforts on the ground, in the air, and in the water continue.
The crash site, located in Delta County, was initially secured by local emergency responders, but military personnel and safety and security personnel from the 115th Fighter Wing are now on site. Additional personnel will be sent later Wednesday to help facilitate the safety and security of the crash site.
"We are a close knit family and when an incident like this occurs, every member in our organization feels it," said Col. Bart Van Roo, 115th Fighter Wing commander. "The safety of our pilot along with search and rescue efforts are our top priority, and we will continue to pray for the pilot's safe return."
The NBC15 news team spoke to a member of the military at VFW Post 8483, who echoed Van Roo's remarks.
"They all grab our hearts when something like this happens," Chaplain Ray Beutler said. "[Military people], we're a pretty tight-knit group, so it hurts when that happens."
The incident remains under investigation. Poor cell phone connectivity in the very rural area is hindering communication efforts.
The National Guard reached out to an NBC15 reporter and late Wednesday afternoon, and said the agency would update media as soon one is available.
NBC15 is still working to gather information on this story. Our sister-station in the Upper Peninsula, WLUC-TV, has a reporter near the scene as the investigation continues there.
Copyright 2020 WMTV. All rights reserved.